In this video, Mark Shelton plays an excerpt of "Strange Asparagus" from his popular collection,
Give Me a Bucket
. Enjoy!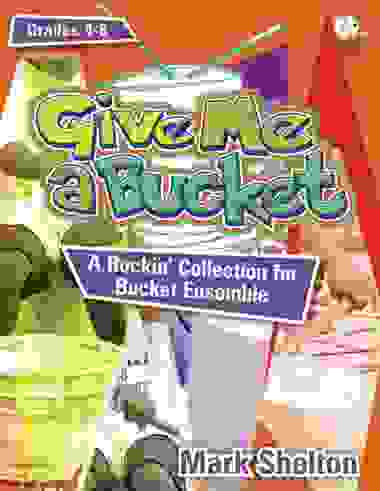 Grades 4–8 • Music education meets the vibrant energy of street musicians in this accessible collection for bucket ensemble. Mark Shelton brings you a dozen arrangements utilizing buckets, pails, and drumsticks. In addition to guiding you through the process of setting up your bucket ensemble, this collection includes teaching and performance tips, some simple choreography, and performance tracks.
To order or for more information,
visit www.lorenz.com
_________________________________________________
Mark Shelton has presented hundreds of arts-in-education performances as a percussion soloist and as leader of the world music ensemble, Tin Roof Tango. From the early days of his career as Visiting Artist at Coastal Carolina Community College to his current work as a soloist, clinician, sideman, and entrepreneur, Mark has created programs, products, and educational services for a variety of ages. The author of Give Me a Groove from Heritage Music Press, Mark has also published articles in Percussive Notes, Activate!, Dulcimer Players News, and Worship Musician.